NIT Directors' Meet on "Role of NITs in Development of MSME Sector"
---
Report on NIT Directors' Meet on
"Role of NITs in Development of MSME Sector"
---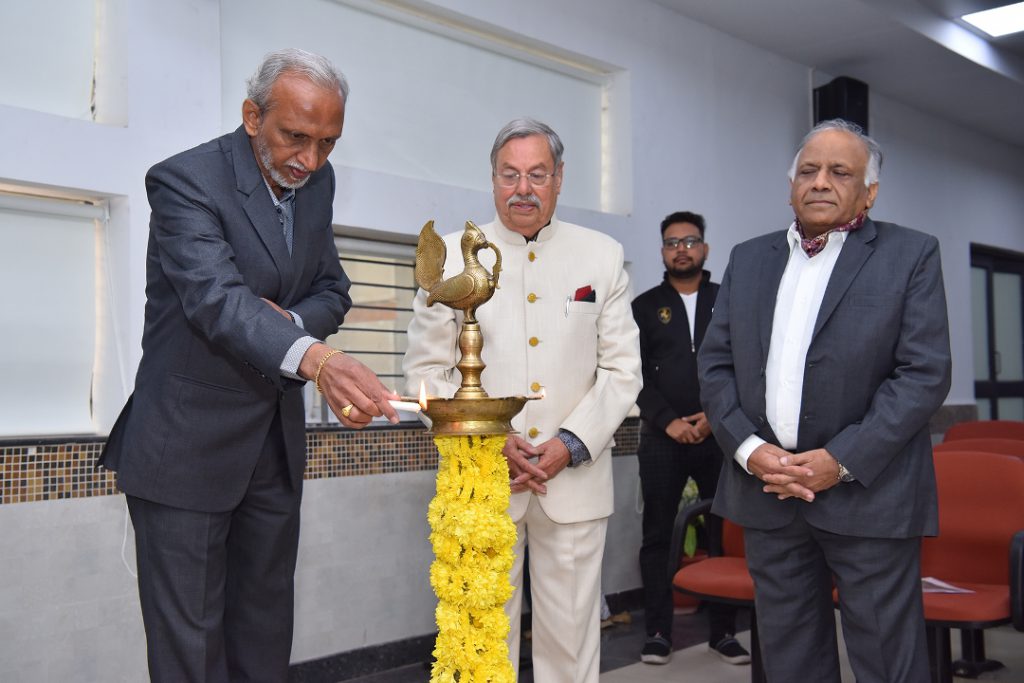 An all India Directors' meet was held at VNIT, Nagpur today on 29th December 2019. The directors from various NITs across the country came on a common platform to discuss the "Role of NITs in Development of MSME Sector". The program was jointly organized by VNIT, Nagpur and MSME Development Institute, Nagpur.
Shri Nitinji Gadkari, Honorable Minister for Road Transport & Highways of India and Shipping,  Ministry of Micro, Small and Medium Enterprises, Government of India was the Chief Guest. However, being out of country, he interacted with the audience through video for about ten minutes.
Shri Arun Mote, CEO of Triveni Turbines, an alumnus of VNIT was the Guest of Honor, Shri Vishramji Jamdar, Chairman BoG VNIT, presided over the function.
The inaugural function was attended in large number by faculties from various NITs, directors, persons from various industries & MSME officials.
The post inauguration session was marked by the deliberations of the NIT directors.
Dr. Padole, Director VNIT, during his speech highlighted the role of MSME in Indian Economy as well as challenges faced by MSME sector and how NITs can help them in overcoming the challenges. He further enunciated the contribution of VNIT in development of technology for rural development.
Shri Arun Mote, CEO, Triveni Turbines stressed upon the need for adoption to the latest technology by MSME sector. He further added that NITs can help the industries for the adoption of this latest technology, and also help in reskilling the senior employees.
Director of MSME Development Institute, Nagpur Shri Parlewar, gave detailed information about the structure, provisions and possibilities of collaboration of MSMEs with academic institutions. He proposed an idea of setting up MSME Business Incubation Center as well as Cluster Development along with the NITs.
Dr. N. V. Ramarao, Director, NIT Warangal, stressed upon the internship for UG/PG students for enhancing their employability. He elaborated on how NIT Warangal is encouraging its faculty and students to work in the area for rural development.
NIT Pondichery Director, Dr. Narayanswami elaborated the work done by his institute in the development of solar driers for fish and paddy in his area.
Dr. Sharma, Director NIT Agartala briefed about the ISRO incubation center developed at NIT Agartala. He proposed that MSME representatives can visit various NITs for fruitful collaboration.
Finally a resolution that "All NITs can come together and use their manpower in terms of UG/PG/Ph.D. students and focus their efforts to help the development of MSME sector. An Innovation Hub can be developed at VNIT, Nagpur".